In order to use USB delivered fonts, the HP LaserJet Pro M402 printers may need to have the firmware updated. To upgrade the firmware on the M402 printers, download the update program below (M402_M403_Series_FW_Update-20160119.exe) to your computer. Run the application,
select the Pro M402 print queue from the drop down list, and click "Send Firmware".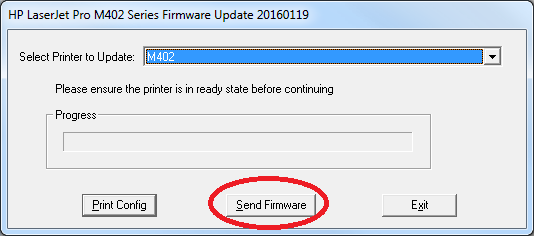 Once the firmware update is complete, print a configuration page, and confirm that the firmware datecode matches the one shown here:
If the information matches then your M402 printer is ready to use the Barcodes and More device.